[ANIME] Expelled from Paradise wins Best Animation for the 24th Japan Film Critics Award – AFA Channel!
The winners for the prestigious 24th Japan Film Critics Award were announced on 09 May, including the ones for their animation department, which gave out the awards for Best Animation, Best Director (animation), Best Seiyuu, Animation Lifetime Achievement Award, and a Special Award.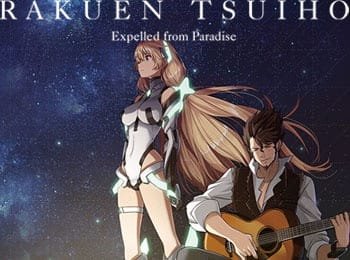 The winner for the event's biggest animation department prize, the Best Animation Award, was given to Seiji Mizushima and Gen Urobuchi's Expelled from Paradise (Rakuen Tsuiho), which gained a cult following after the movie was released in Japanese theaters.
Winning the Best Director (Animation) Award for 2015 is Hiromasa Yonebayashi who both wrote the screenplay and directed Studio Ghibli's When Marnie Was There. Despite getting less than favorable results from the local Japanese box office, When Marnie Was There is still one of the most critically acclaimed anime movies to hit Japan last year.
The Animation Lifetime Achievement Award meanwhile was given to two people who have contributed much to the success of the 3DCG movie, Stand By Me, Doraemon, and they are producers, Michihiko Umezawa and Shuji Abe.